Thank you for buying direct. Doing so provides a number of benefits to many people, such as:

Reader: your print books will be signed by the author.
Reader: you'll receive specially designed bookmarks for free.
Author: I earn more by keeping the retailer/distribution chain's cut.
Publisher: Full discount rate on print books.
Military Personnel: receive free books (10% of buy-direct profit funds the Fantasy for Freedom Fighters program.
Local Laborers: fulfillment processing provides jobs to low-income rural Virginians.
---
eBook Note: Only books that I own ebook rights to can be purchased on this site (more coming in the future). We provide all formats (.mobi (kindle), .epub (nook & iPad), & .pdf (tablets and phones) and they are DRM free so you read them on whatever device you desire. At this time, sending the books is NOT an automated process, but we check orders several times a day and email files as soon as we see orders come in.

---
Dedication Note: Now that we use a fulfillment house for shipping, we eliminated our dedication feature (which wasn't used much anyway). But we'll try to accommodate people who would like a dedication for a special occasion. Keep in mind that processing this kind of order will take longer and will require more "manual hand-holding." So plan accordingly. If you want a book dedicated, send an email to michael.sullivan.dc@gmail.com and put DEDICATED BOOK ORDER in the subject line. Let us know what books you are looking for, and how you want them dedicated and we'll arrange for payment from you. Thank you for your support!

---
If you would like to make a donation to the Fantasy for Freedom Fighters program, you can use the button below. All donated money will be added to the 10% of buy-direct funds and will allow us to get more care packages out to our men and women in overseas military service.

Shorts and Samples (FREE)
| | | | |
| --- | --- | --- | --- |
| | | Click on the button below to specify which shorts you would like to receive. | |
The Riyria Revelations
Trade Paperback
$16.00

Trade Paperback
$17.00

Trade Paperback
$17.00

The Riyria Chronicles
Trade Paperback
$16.00

Trade Paperback
$16.00

eBook Edition
$10.00
Trade Paperback
$15.00
Regular Hardcover
$25.00
Limited Edition
$50.00

eBook Edition
$10.00
Trade Paperback
$17.00
Regular Hardcover
$28.00
Limited Edition
$50.00

Legends of the First Empire
Mass Market
Paperback
$9.99
Regular Hardcover
$27.00

Mass Market
Paperback
$9.99
Regular Hardcover
$28.00


Mass Market
Paperback

Not yet available.
Coming Jan 2019


---

Regular Hardcover:

$28.00
Hollow World (standalone sci-fi thriller)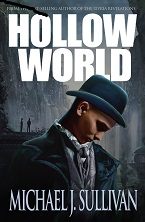 eBook Edition
$8.00
Trade Paperback
$16.00

Comic (available now) & Graphic Novel (coming soon)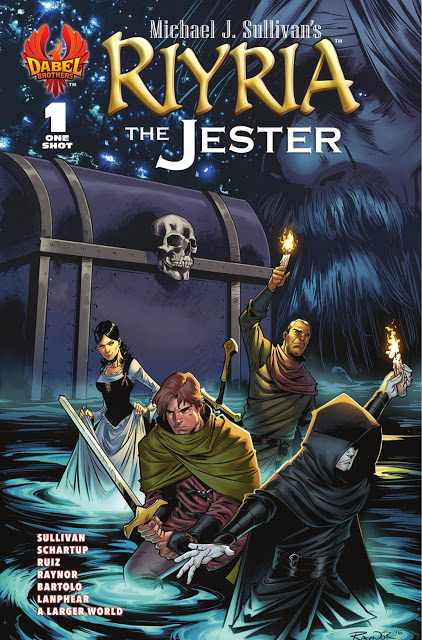 eBook Edition
$2.00
Printed Copy w/US Shipping
$4.00
Printed Copy w/Candian Shipping
$6.00
Printed Copy w/Overseas Shipping
$11.00