I may not have mentioned it lately, but I'm thrilled to be in one of the best professions in the world. Storytelling affects people in so many ways, and when I get an email saying, "Your books turned me onto fantasy, and now I'm devouring everything I can find," I can't help but smile.
Petrik Leo of Novel Notions does a great job introducing readers to new fantasy books and just did his second Best Fantasy Books for Beginners post. This is great for many reasons, but also because Petrik highlights so many self-published authors — many of whom I consider my friends (and hopefully, they feel the same way about me).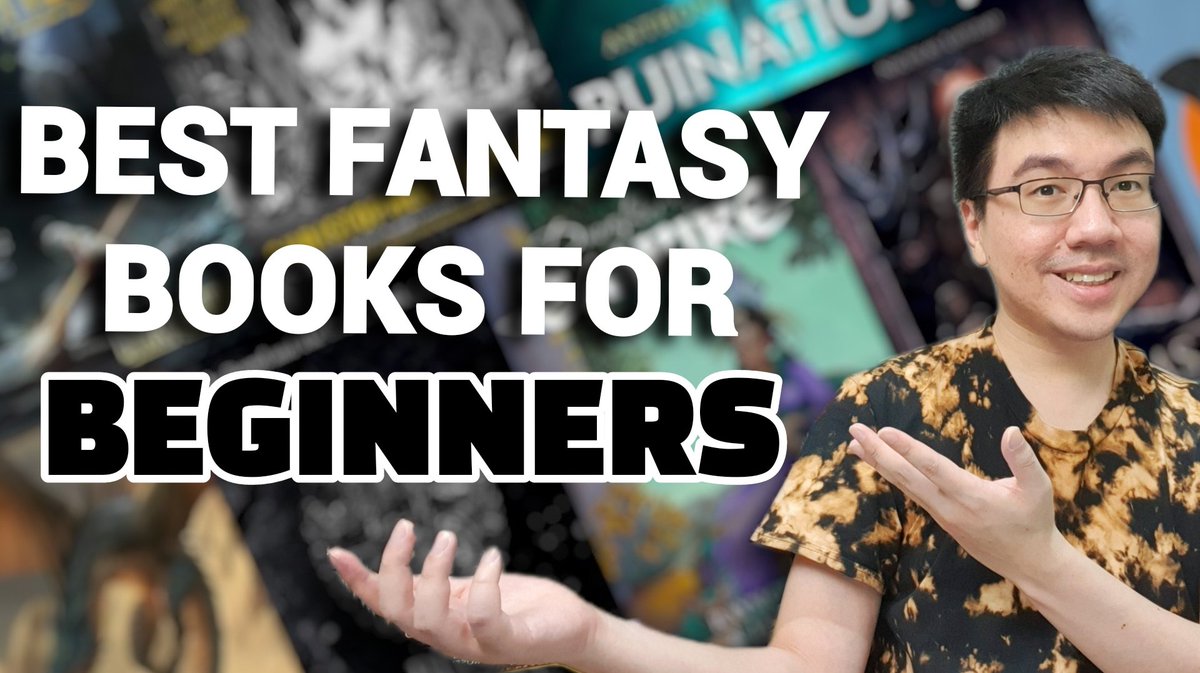 Petrik broke his recommendations into a number of groups, including:
Classic Epic Fantasy
Modern Epic Fantasy
Magic School Setting
Cozy and Urban Fantasy
Morally Gray Main Characters or Grimdark Fantasy
Here are all 20 books, and I'm proud to have one of mine included in the group.
Go watch Petrik's, video. He has a lot of insights. But to help you narrow down which books to try out first, I've included a handy-dandy chart below which will take you straight to Goodreads so you can check out the titles (just click the book covers), authors, who published them (pay particular attention to the "Self" ones as these are really the creme of their crop and really are worth checking out, and how many ratings and review each book has.
I hope you find this helpful, and I also have my fingers crossed that you'll find more authors to love. Oh, and thanks to Robin, who did all the hard work of putting the about montage of covers and this chart together.
Title
Author
Publisher
Ratings
Reviews
M. L. Spencer
Self
3,877
607
Ryan Cahill
Self
5,104
725
Raymond E. Fiest
Janny Wurts
Harper Voyager
36,687
1,107
Michael J. Sullivan
Orbit
36,160
2,078
Anthony Reynolds
Orbit
2,113
419
Richard Swan
Orbit
5,445
1,246
John Gwynne
Orbit
27,746
4,260
Domagoj Kurmaić
(Nobody103)
Wraithmarked
Creative
5,763
352

J. T. Greathouse
Gollancz
1,897
485

James Islington
Saga Press
1,239
279

Dyrk Ashton
Self
2,403
499

Rachel Aaron
Self
12,852
1,333

Travis Baldree
Tor
89,410
18,695

Christopher Buehlman
Tor
15,873
2,441
Michael R. Fletcher
Harper Voyager
2,798
534

Daniel T. Jackson
Self
1,466
411

Peter McLean
Ace
4,795
879

Mike Shackle
Gollancz
1,438
285

Krystle Matar
Self
322
142

Nicolas Lietzau
Self
1,163
329