We survived Death Valley, and the earthquake, but the hurricane is playing havoc with air travel, so instead of flying home today, Robin, my son James and I are wandering aimlessly in the American Southwest.
We crossed the Mojave desert yesterday and had an "exciting" adventure last night where we took a wrong turn and found ourselves low on gas on a treacherous mountain road as the sun was setting. The road was one of these twisting no guardrail, sheer drops that nearly gave Robin a heart attack and prompted my son to declare it to be the highlight of the trip so far.
I am now making this post from the lobby of a Comfort Inn somewhere near Edwards Air Force Base.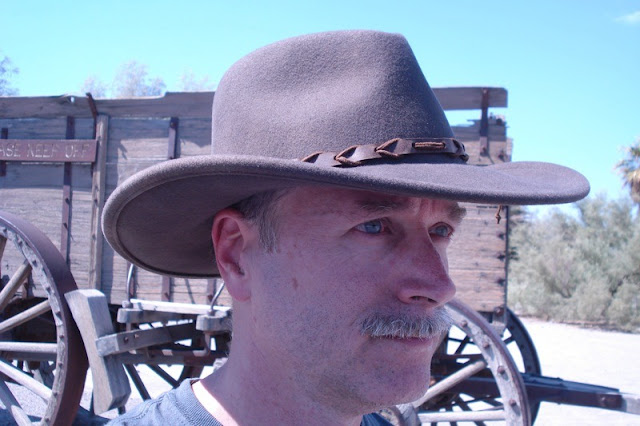 I am writing this post on my iPad, which is near impossible to do. Jamie Rubin does this all the time, but I was unable to upload a photo without the help of Robin's computer. So be even more forgiving of errors.
Sorry but I won't be able to make my usual Writing Advice post tomorrow. Wifi has been sketchy out here, and today we will be heading up into the mountains so I doubt I will be able to broadcast.